Eastern Anatolia
Main Region
Get a Taste for your Trip
Tour Summary
Nobody else is doing this! We would like you to join us in this experience of a lifetime.
We are delighted to offer an exclusive adventure with Will Lord Prehistoric Survival Expert.
This unique tour concentrates on the Neolithic history of south east Turkey and the northern part of the Fertile Crescent. Join Will Lord Prehistoric Survival Expert, Nick, Sally and our expert in-house guide Sabahattin on this exciting and exceptional tour.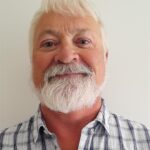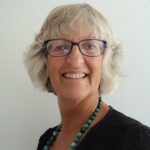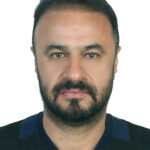 Important note: Quoted price is based on two people sharing a room.
This tour is half board: bed and breakfast plus dinner. We are limiting this tour to 10 participants in order to ensure that everyone will get the individual attention they deserve from the team and from Will Lord as well as the time to enjoy the sites we visit.
Flights are not included, however, any assistance you need in organising your flights and flight connections we will be happy to provide. Please note that a couple of hotels on this tour do not provide alcohol, although there are places we can visit at these locations for refreshment.
The Trip Planned Out
Your Itinerary
Day 1 - Arrival day

Evening meet and greet in the hotel and a chance to meet your fellow travellers.

Overnight Sanliurfa.

Day 2 - Gobekli Tepe and Karahan Tepe

Gobekli Tepe, at around 10,000 B.C. is the oldest monumental human construction in history. It appears to be a site for the performance of rituals surrounding death and ancestor worship. Karahan Tepe, approximately 50KM away is contemporaneous and while it is clearly the same culture, appears to be more of a settlement with ceremonial buildings. The main cult centre at Karahan Tepe features erect penises and appears to be a celebration of male virility.

Overnight Sanliurfa.

Day 3 - The Ancient City of Sanliurfa

This location has been a continuous site of settlement since 9,500 B.C. It was here that the Urfa Man was found during a redevelopment of the city centre. Urfa Man is the oldest life-size representation of a human being. He can be seen today in the Neolithic sections of the Sanliurfa Archaeology Museum.

Overnight Sanliurfa.

Day 4 - Nemrut Gods

We depart Sanliurfa in the morning and travel North towards Mount Nemrut in Adiyaman, via Karakus Tumulus. The peak of Mount Nemrut at 2,134 metres, is the final resting place of Antiochus I (69 to 34 B.C.). Lost in time and only rediscovered in the 1880's. The final resting place of of Antiochus I places him in a Pantheon of Ancient Gods, including Zeus and Hercules which face on one side of the peak the rising sun and on the other side of the peak the setting sun.

Overnight Nemrut.

Day 5 - Diyarbakir and Tatvan

Day 5 is a travelling day from Mount Nemrut to Nemrut Crater on Lake Van…… same name different mountain. En-route we will stop at Diyarbakir, an ancient city and an important stop on the Silk Road where you will enjoy a second breakfast in the 16th Century Hasanpasa Han. From Diyarbakir we carry on up the Bitlis Gorge to Tatvan.

Overnight Tatvan.

Day 6 - Nemrut Crater

These two days we will spend exploring Nemrut Crater with its hot and cold lakes (bring your swimming costumes) and taking part in an obsidian knapping workshop.

Overnight Nemrut Crater.

Day 7 - Nemrut Crater

Overnight Nemrut Crater/Tatvan depending on weather.

Day 8 - Travelling the Southern shore of Lake Van

Depart Tatvan for the city of Van with a stopover at Akdamar Island and a visit to the 11th Century Armenian Cathedral of the Holy Cross, followed by a break for refreshments at a local lakeside restaurant.

Overnight Van.

Day 9 - The City of Van, Ancient Capital of the Kingdom of Urartu

Today we will start with a visit to Van Citadel, probably the oldest continuously used military fortification anywhere in the World. Dating from 850 B.C. this site has been used as a fortification by Urartians, Armenians, Persians, Romans, Seljuks, Ottomans and Russians, last seeing active service in 1922.

We will also visit the new museum which contains outstanding exhibits from the Neolithic Period as well as the Urartian Bronze Age.

Overnight Van.

Day 10 - Hoşap Castle and Çavuştepe

Today we travel south of Van to visit Hoşap Castle, an early 17th Century Kurdish Fortress and Toll Station on the Silk Road as well as visiting Çavuştepe a 750 B.C. Urartian Fortress and Granary. On return we will visit Van's vibrant meat, cheese and honey markets where you can buy some of the fabulous local honey.

Overnight Van.

Day 11 - Travel day

Depart for home.
Tour Price
$3475

per person

Regions Visited

Eastern Anatolia, South Eastern Anatolia

Fitness Level
Moderate - Able to walk 2 kms over possibly broken ground with incline.
What is included?

Half board All road transport (tolls etc) English speaking guide All state and local taxes All museum and site entries Airport Transfers

What is not included

All meals (Unless otherwise stated) Personal expenses Beverages Insurance (unless otherwise stated)

Terms & Conditions

Please note that there is a 20% surcharge for single room occupancy.
Please note that it is essential that you have purchased travel insurance for all parts of Turkey. It is your responsibility to organise the correct cover but we are happy to advise.