Accessed from Trabzon, the Sumela Monastery is one of Turkey's iconic monuments. Situated in the Black Sea region of North East Turkey, Sumela clings to a sheer cliff commanding a majestic view of the upper reaches of the Altindere gorge at an elevation of 1200 metres.
The monastery was founded during the reign of Theodosius I in 386 AD. A pious Christian, it was Theodosius who was responsible for making the Nicene Creed the official basis for the State Religion and the State Church. Aggressively anti pagan, he prevented the practice of Pagan rites at important religious centres and tacitly allowed the destruction of great Pagan sites such as the Temple of Apollo in Delphi, the Serapeum in Alexandria and Pagan temples across the Empire, particularly at Palmyra. He is considered as Saint by both Greek and Armenian Churches. The Monastery was built to house an icon of the Virgin Mary reputedly painted by the Apostle Luke.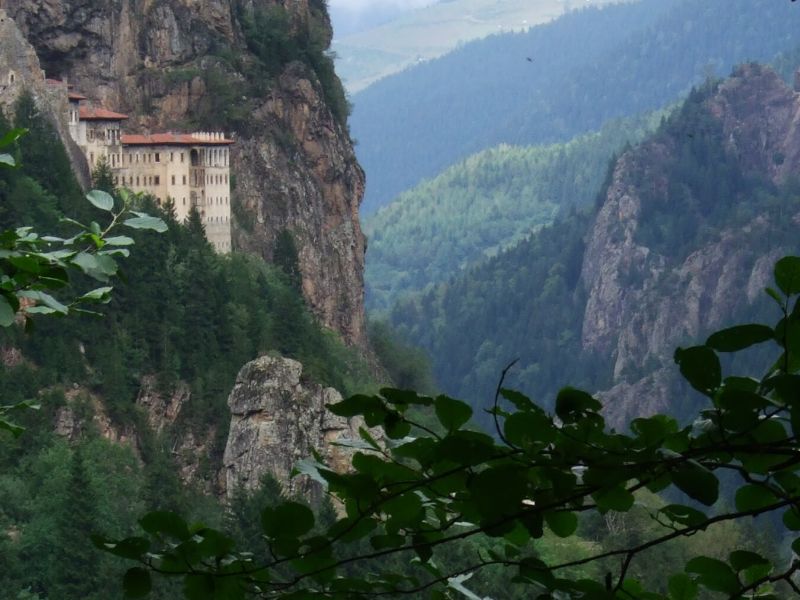 Sumela became extremely wealthy and influential because it enjoyed various tax exemptions and Imperial endowments throughout its life, right up to the conquest of the Kingdom of Trebizond by the Ottoman Turks. However, Ottoman Sultans continued to endow the Monastery with tax exemptions and income and Sumela continued to be an important religious destination and a major Greek cultural centre right up until the end of World War I. The basic structure visitors see today dates back to the 13th century AD.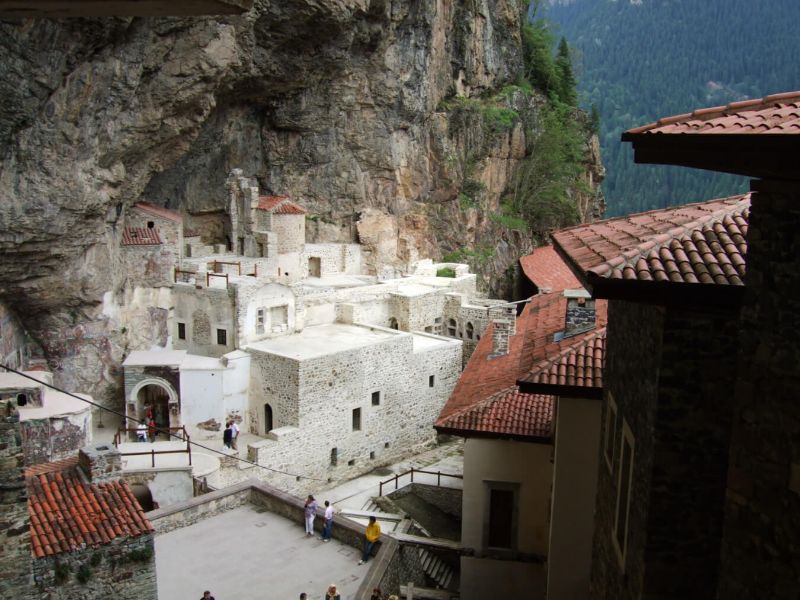 The Black Sea region of Trabzon was badly affected by fighting in the early part of WWI and was finally occupied by Russia in April 1916. Trabzon was liberated by the withdrawal of Russian forces following the 1917 Revolution but remained in the hands of a Greek administration put in place by Russian authorities. This was a period of great hardship, disease and mortality that produced considerable ethnic tension that was exacerbated by the Greek invasion of Western Anatolia in May 1919. The war between Greece and Turkey ended in October 1922 with an emphatic Turkish victory. The Monastery was completely abandoned after the 1923 population exchange arranged between the government of Greece and the new Republican Government of Turkey.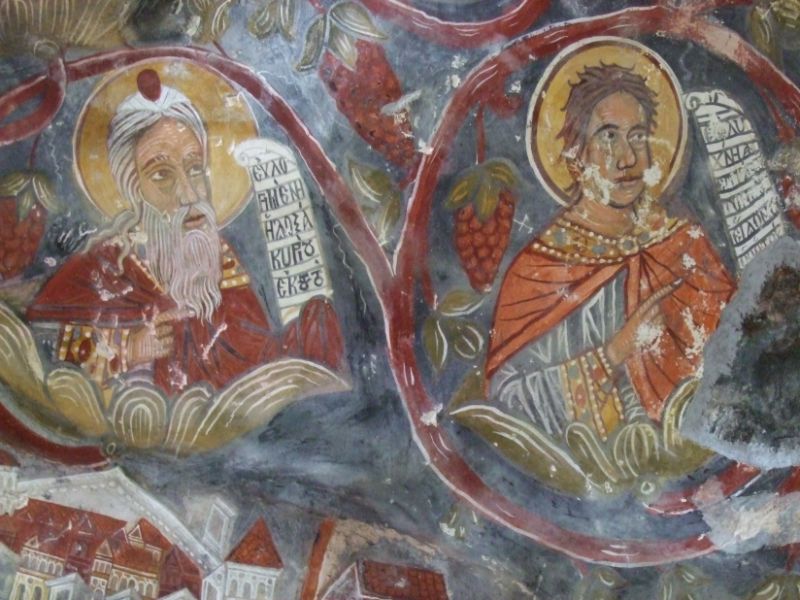 The Monastery is now a museum but each year on August 15 the Orthodox Church, based in Istanbul, celebrates the Feast of the Assumption of the Virgin Mary in the precinct of Sumela.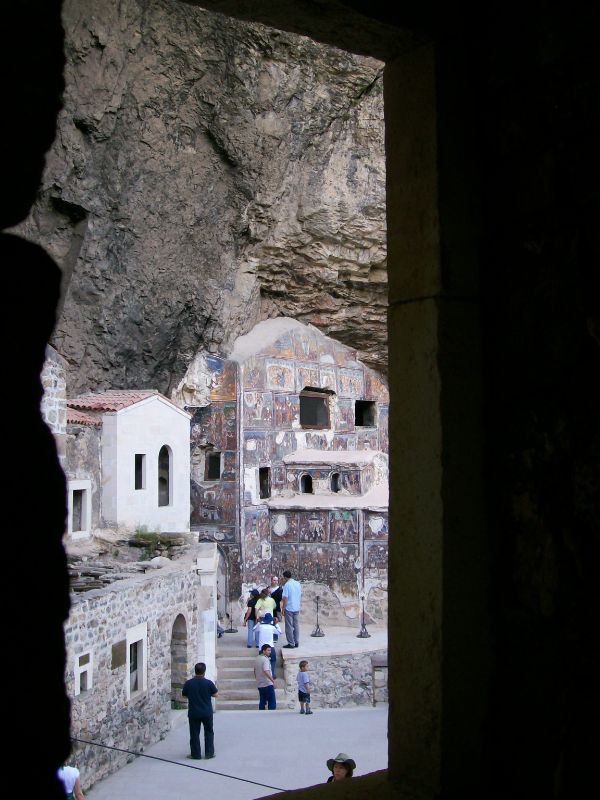 Sumela was closed in 2015 for major restoration and stabilisation of the overhanging cliff above the monastery. Some additional tunnels were discovered housing a chapel as well as some previously unknown frescos.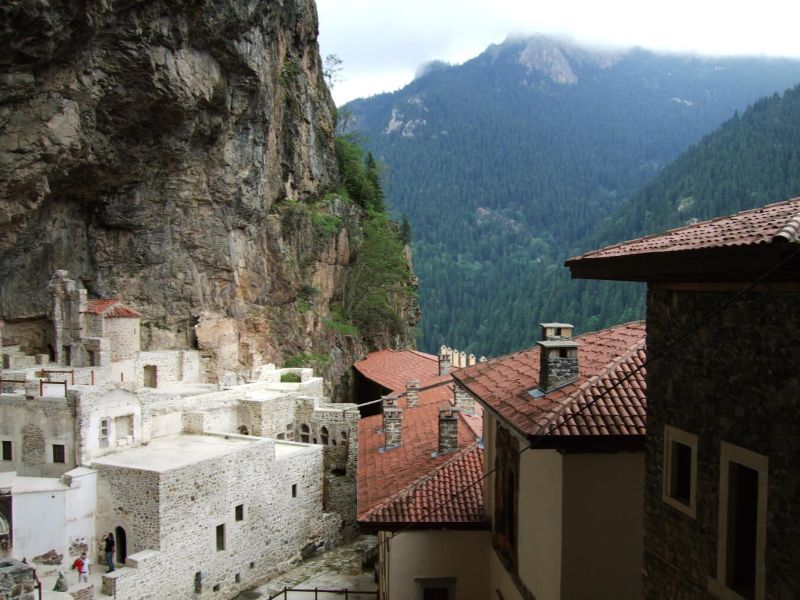 The Monastery was reopened on May 25, 2019. You can visit Sumela on several of our tours, specifically the Treasures of Eastern Turkey and the 12 Day tour of Eastern Turkey.
https://www.easternturkeytour.org/tour/treasures-of-eastern-turkey/
https://www.easternturkeytour.org/tour/12-day-tour-eastern-turkey/
---