Central Anatolia
Main Region
Get a Taste for your Trip
Tour Summary
Extraordinary Volcanic Rock formations, Rock Houses and underground cities best seen from a hot air balloon.
This part of central Turkey is famous for its bizarre rock formations produced over time by the elements in what is an ancient volcanic region. First seriously exploited by the ancient Hittites many of the weird rock formations were excavated and mined to produce homes, fortresses and even underground cities. Cappadocia, its name derived from its Persian description "Land of Beautiful Horses," once covered a large part of central Anatolia and was the eastern most part of the Roman province of Asia Minor. Now it refers to the area around Nevsehir and due to its extraordinary heritage of early Christian Churches, carved from the rocks and adorned by remarkable frescos, it was awarded the status of a World Heritage Site by UNESCO. Our Cappadocia tours can take you from the bottom of the underground city to the sites of the wonderful rock formations.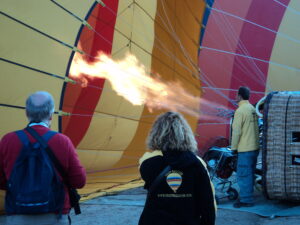 Cappadocia Tours can be organised for 3 or 4 days either as standalone tours or as the start/end of a bigger tour programme.
The history of the Cappadocia region goes back to Neolithic times but major constructions become evident from the early Hittite period at around 1800 BC or slightly earlier. It is from this period that we see the development of the amazing rock cut castles and dwellings as well as the renowned underground cities and this is the tradition that went on to produce churches and monasteries that dominate the region today.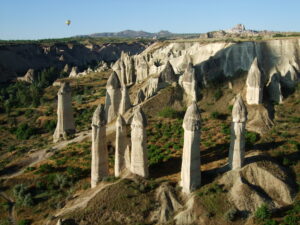 There are numerous underground cities across Cappadocia- almost 200 in all, which were used as places of refuge. Six are easily accessible, the biggest of which are Kaymakli (covering the largest area), Derinkuyu (the deepest) as well as Mazi, Özkanak, Tatlarin and Gazieimir. All of them give fascinating glimpses into our distant past.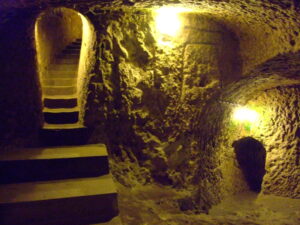 Cappadocia was an important hub on the western part of the Ancient Silk road which is reflected by the fact that there are a number of important Caravanserais surviving from the Seljuk period. There are at least six well preserved Seljuk Caravanserais in the region including Sarihan in Avanos in the heart of the Cappadocia and the biggest and best preserved of all of Anatolia's Caravanserais, Sutanhan near Aksaray on the road to Konya.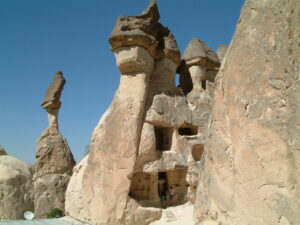 Cappadocia is one of the best places in the world to experience the exhilarating pleasure of hot air ballooning (please note this is not included and is optional). The weather is perfect through most of the year and even in winter balloon flights will go ahead. Flights last approximately an hour and as well as taking you to altitude to survey the entire region, pilots are able to bring the balloon down into the many canyons of Urgup and Göreme to see, close up, the fairy chimneys and cave dwellings carved into the rock.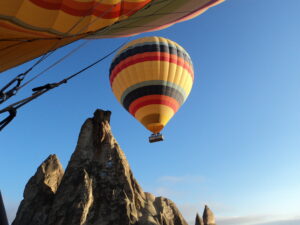 The Trip Planned Out
Your Itinerary
Day 1 -

Derinkuyu Underground City

Ihiara Valley walk (approx 3 Km)

Selime Monastery

Agzikarahan Caravanserai

You will be staying in either the Gamirasu or Nature Park Hotel.

Day 2 -

Kaymakli Underground City

Paşabağ Vadisi (rock formations)

Late afternoon walk through Rose Valley

Day 3 -

Orientation from Esentepe view point

Uchisar Castle & Pigeon Valley

Göreme Open Air Museum

Zelve Open Air Museum

Urgup for free time shopping

Urgup Winery and wine tasting.

Day 4 -

Optional tours and leisure activities: horse riding, balloon flight (please note if you want a balloon flight you will need to notify us with plenty of notice because balloon flights are being block booked by a number of large multi-national tour operators and therefore they cannot be guaranteed), walking, trekking etc.
Tour Price
$745

per person

Regions Visited

Central Anatolia

Fitness Level
Moderate - Able to walk 2 kms over possibly broken ground with incline.
What is included?

All road transport (tolls etc) English speaking guide All state and local taxes All museum and site entries

What is not included

All meals (Unless otherwise stated) Personal expenses Beverages Insurance (unless otherwise stated)

Terms & Conditions

Please note that there is a 20% surcharge for single room occupancy.
Please note that it is essential that you have purchased travel insurance for all parts of Turkey. It is your responsibility to organise the correct cover but we are happy to advise.