Eastern Anatolia
Main Region
Get a Taste for your Trip
Tour Summary
Inspirational Palaces, Plains, Pleasure and Prayers plus Nemrut a perfectly preserved Caldera!
Starting with the romantic palace of Ishak Pasha in its splendid location and ending with the breath taking and uplifting panorama of Nemrut Crater with so much to inspire along the way. The region of Lake Van really is a tour of romance.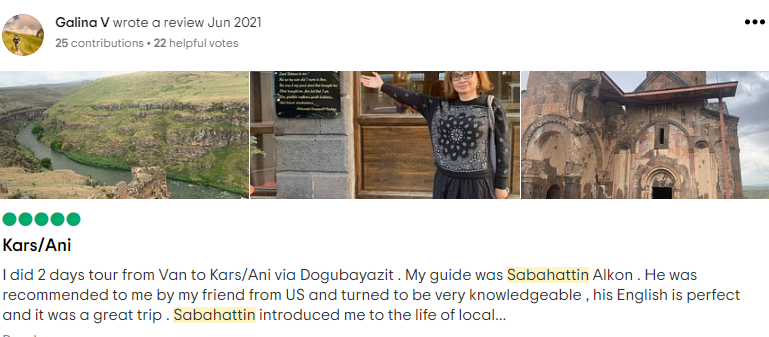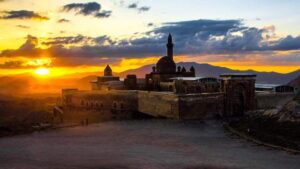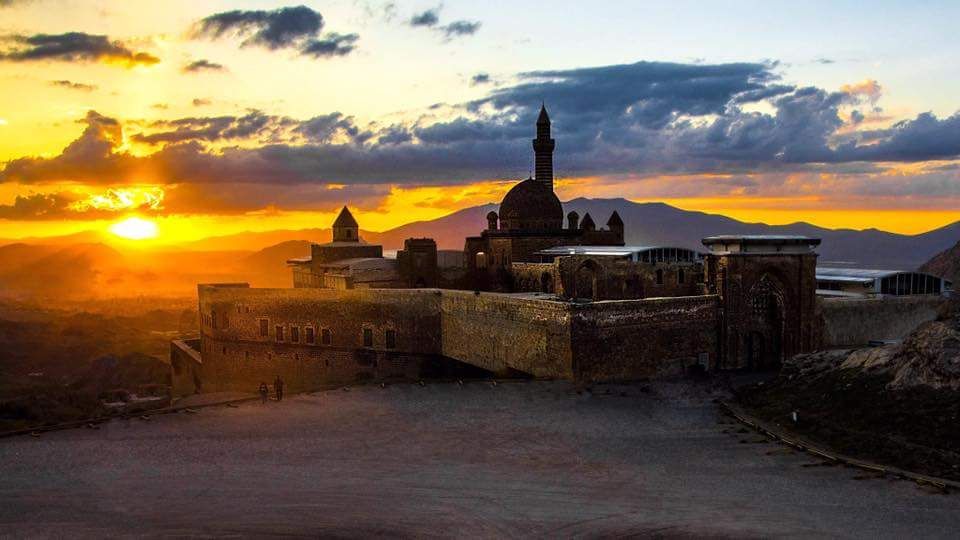 The Trip Planned Out
Your Itinerary
Day 1 - Dogubeyazit

The Pleasure Palace of Ishak Pasha overlooking the Plains of Ararat- not simply a palace but the administrative centre of the region which in its heyday rivalled the Topkapi in Istanbul. It is an amalgamation of different styles absorbed from the complex region it is in: Seljuk, Ottoman, Georgian and Armenian styles are all present. This region was briefly ruled by Russia who looted the palace-the gold plated doors that once hung at the main gate are now in the Hermitage museum in St. Petersburg. There are stunning views of Biblical Mount Ararat from all parts of Doğubayazıt.

B

Overnight Van.

Day 2 - Van

City tour of Van including a trip to Akdamar Island and the Church of the Holy Cross in the afternoon, visit to Van Citadel built in the 9th Century BC by the Urartians.

B

Overnight Van.

Day 3 - Cavustepe, Hosap Castle & Lake Van

Day 3 will bring us to the mountain-top ruins of Çavustepe (a Urartian fortress) then onto Hoşap castle, built on a rocky outcrop on the north bank of the Hoşap River. The structure that we see today dates mostly from 1643 (1052 A.H.), when a Mahmudi tribal lord, and Hoşap's governor Sari Süleyman Bey, rebuilt the castle on what was probably an earlier fortification from the Urartian Period (9th c.- 6th c. BC).

B

On our way back to Van we will have the optional opportunity to see local artisans creating traditional rugs and learn about Turkish, Armenian, Kurdish, and Azeri rugs and kilims.

Overnight Van.

Day 4 - Tatvan

After stopping for refreshments in Tatvan, we will drive to Mount Nemrut, one of the largest complete calderas in the world. After a picnic lunch we will visit the tombs of Seljuk Kings in Ahlat and return to Tatvan for dinner.

B AND D

Overnight Tatvan.

Day 5 -

Return to Van and depart.
Tour Price
$890

per person

Regions Visited

Eastern Anatolia

Fitness Level
Low - Able to walk up to 500 metres over level ground.
What is included?

All road transport (tolls etc) All state and local taxes All museum and site entries

What is not included

All meals (Unless otherwise stated) Personal expenses Beverages Insurance (unless otherwise stated)

Terms & Conditions

Please note that there is a 20% surcharge for single room occupancy.
Please note that it is essential that you have purchased travel insurance for all parts of Turkey. It is your responsibility to organise the correct cover but we are happy to advise.