Central Anatolia
Main Region
Get a Taste for your Trip
Tour Summary
An exceptional tour of the Megalithic sites of Turkey. Experience a rich cultural heritage, where you can literally get close to the stones.
Minimum participants 2 people, maximum 12 people.
Urartian fortresses, Çavuştepe, Van Kalesi
Museum of Urartu, Upper Anzaf, Ayanis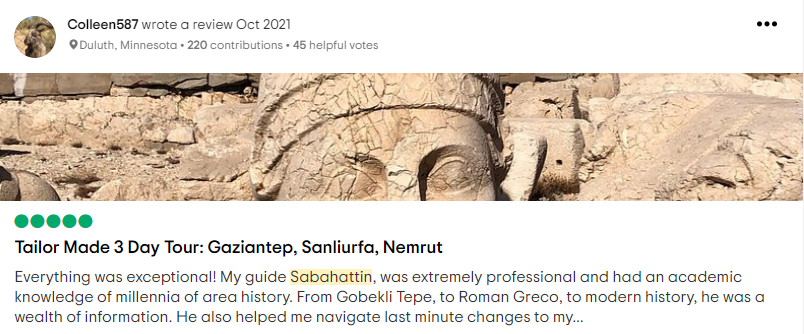 Departure Dates

2023:

April: 15 (Tour extension optional)

October: 07 (Tour extension optional)
The Trip Planned Out
Your Itinerary
Day 1 - Konya

Arrive Konya. Settling in and orientation meeting.

Overnight Konya.

Day 2 - Visit Çatalhöyük & Konya

Konya, the capital of the Selcuk Sultanate of Rum and the home of the Sufi Order of Whirling Dervishes is our jumping off point for Çatalhöyük. Established in approximately 7,500 B.C. Çatalhöyük is thought to be the oldest genuine urban settlement yet to be identified.

Overnight Konya.

Day 3 - Ankara (overnight Ankara)

Travel to Ankara, the capital of the Republic of Turkey.

Overnight Ankara.

Day 4 - Ankara. Museum of Anatolian Civilisations and Anitkabir

The Museum of Anatolian Civilisations, one of the World's premier museums covering the history of Anatolia from Neolithic to Ottoman times. The museum is adjacent to the City of Ankara which possesses a commanding view of the entire city. After lunch we will visit Anitkabir, the Mausoleum of Ataturk, this building and its complex is an extraordinary fusion of architectural styles found in Anatolia and is probably as close as you will get to the feel and look of a temple precinct of the 1st Millennium B.C.

Overnight Ankara.

Day 5 - Boğazkale. Alacahöyük and Yazilikaya

We depart for the Hittite fortress town of Alacahöyük and then the rock sanctuary of Yazilikaya.

Overnight Boğazkale.

Day 6 - Hattuşa. Depart Cappadocia

We will spend the morning exploring the extensive site of Hattuşa, the Hittite capital city. After lunch we depart for Cappadocia.

Overnight Cappadocia.

Day 7 - Underground Cities and Rock Churches and Monasteries

We will explore the underground cities of Derinkuyu and Kaymakli, where local inhabitants would escape to in times of trouble. We will investigate the rock Churches and Monasteries of the region including Ihlari valley and the 8th Century Selime Monastery carved from the living rock.

Overnight Cappadocia.

Day 8 - Cappadocia to Gaziantep

Breathtaking views across the fairy chimneys and unique geological formations of Cappadocia. A hearty breakfast then we depart for Gaziantep, an important stop on the Silk Road where we will visit the stunning Zeugma Mosaic Museum.

Overnight Gaziantep.

Day 9 - Şanliurfa and Göbekli Tepe

We depart Gaziantep for another important Silk Road destination, the ancient city of Urfa, before continuing to visit the extraordinary Neolithic ritual complex at Göbekli Tepe, 10,000 B.C. From Göbekli Tepe we will visit its sister site currently undergoing excavation, Karahan Tepe. From Karahan Tepe we return to Urfa for a free evening to relax and enjoy the tranquil atmosphere of the Pools of Abraham.

Cult room of stone phalluses discovered on Turkish Hillside – Eastern Turkey Tours

Overnight in Şanliurfa.

Day 10 - Nemrut Sanctuary: Mountain of the Gods

After an early morning start at the amazing Archaeological Museum in Şanlıurfa , we will depart this ancient city and make our way to Adiyaman via the Ataturk Dam and onto Nemrut, Mountain of the Gods. Enroute we will visit the Karakuş Tumulus where the women of the Kommagene Dynasty were buried.

Nemrut – Where is it? – Eastern Turkey Tours

Overnight Adiyaman.

Main tour ends.

Optional tour extension continues 780 USD per person.

Day 11 - Across the Euphrates and Tigris Rivers

Today we will cross the Euphrates River and the northern rim of Mesopotamia, stopping at the ancient city of Diyarbakir on the River Tigris for lunch in the Ottoman Hasan Paşa Hanı, before heading onto Tatvan on the western shore of Lake Van.

Overnight Tatvan.

Day 12 - Urartu

When we leave Tatvan we will skirt the southern shore of Lake Van before heading to the Urartian Fortress of Çavuştepe.

Overnight Van.

Day 13 - Van Citadel

After a traditional Van breakfast, we will visit the Citadel of Van established in the mid 8th Century B.C. and very possibly the longest continually fortress in the World, having seen military action as recently as 1922. The Citadel has stunning views of Lake Van. From the Citadel we visit the Archaeological and Ethnographic Museum adjacent to the Citadel which contains artefacts from the Neolithic to Ottoman times but featuring particularly an incredible collection drawn from the Urartian period.

Free time Van.

Overnight in Van.

Day 14 - Departure

Depart from Van Airport.
Tour Price
$2900

per person

Regions Visited

Central Anatolia, Eastern Anatolia, South Eastern Anatolia

Fitness Level
Moderate - Able to walk 2 kms over possibly broken ground with incline.
What is included?

All road transport (tolls etc) English speaking guide All state and local taxes All museum and site entries

What is not included

Lunch Personal expenses Beverages Insurance (unless otherwise stated)

Terms & Conditions
Please note that there is a 15% surcharge for single room occupancy.
Please note that it is essential that you have purchased travel insurance for all parts of Turkey. It is your responsibility to organise the correct cover but we are happy to advise.